Science Festival
On Wednesday 13 July we will be hosting a mini Science Festival. The festival is running from 4pm - 8pm across a number of rooms in the Arts Centre at the University of Warwick (Studio Theatre, Butterworth Hall, Ensemble Room and Helen Martin Studio) and is free to attend. Families and children are welcome. Tickets are FREE and booking is essential.
Attractions
We're going to have a range of fun activities for kids and curious adults. We'll be featuring:
Experimenting with exoplanets

Creativity with solar physics (including

SunSpaceArt

)

Solar observing experiences

Coding with Sophie

Embroidering solar quakes

A visit to the Warwick planetarium
Food and drinks
An ice cream van will be parked in front of the Arts Centre from 5pm and there will be a few food outlets open on campus, including the Benugo restaurant.
Cinema screening
For the
cinematic buffs we are hosting a viewing of Arrival in the evening, along with an introductory talk from Dr Amy Chambers (Manchester Metropolitan University) who will talk all about how science, scientists and the idea of habitability are depicted on the silver screen. This event is open to both conference delegates and members of the public, tickets for this event are available via the Warwick Arts Centre here!
'Heptapods, Habitation, and Science on Screen: Arrival. Astronomy. Accuracy'
Images of science on screen can have direct influence over how people understand scientific ideas, practices and ethics. In turn science in entertainment media can affect policy decisions, attitudes to real world science, and future scientists who have consumed and been inspired by science-based fiction. There is a changing culture of how science is viewed in entertainment and how it genuinely enhances a story and makes it more entertaining. Accurate science can create restrictions, but the process of working around and creatively through these problems can potentially lead to new and exciting stories and act as inspiration for 'new' science too. This talk considers how science shapes the stories that are told through entertainment media and the ways in which science-based fictions in turn influence and shape science.
Dr Amy C. Chambers
is a Senior Lecturer in the Department of English at Manchester Metropolitan University working in the fields of science communication and screen studies. Her research examines intersections of entertainment media and the public understanding of science. Recent publications explore astronomy expertise in the movie
Don't Look Up
; medical history in
The Exorcist
(1973); representations of women scientists in Anglo-American film and TV; the interpellations of science and religion in the science fiction (SF) films of religious icon Charlton Heston; science, religion, and censorship in Hollywood; science, race, and gender in
Star Trek
; the mediation of women's scientific expertise in mass media; socio-technoscientific imaginaries and SF literature; and women-directed horror and SF media properties. Amy's most recent project 'Women Make SF' attempts to view, review and catalogue every woman directed
science fiction film
, you can follow the project via her website
https://amycchambers.com/
, and podcast 'Women Make SF Across the Media Universe'. Twitter:
https://twitter.com/AmyCChambers" @amycchambers.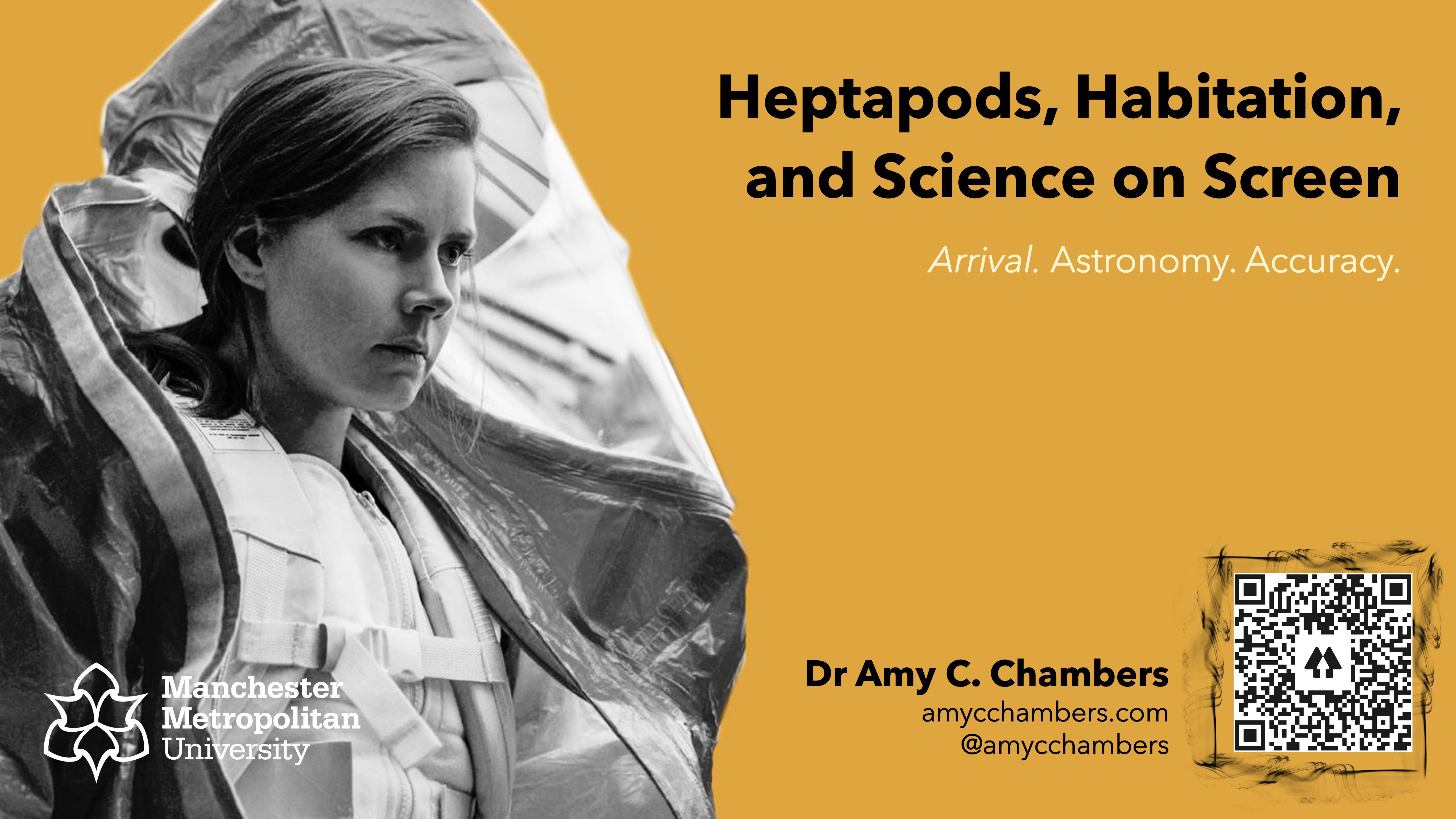 You can access the astronomy and science communication paper here FOR FREE: 'The handsome astronomer and the yelling lady': representing scientists and expertise in Don't Look Up'. JCOM 21 (05), C04.
https://doi.org/10.22323/2.21050304
.